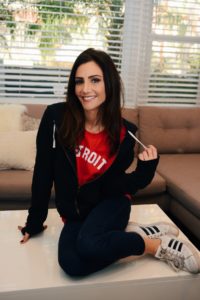 We all know that Emily's mission in life is to get everyone on the masturbation appreciation track, and today's podcast is no different! Emily shares her best advice to help YOU spread the word about self-love—among other things!
What's the easiest way jump back into the dating scene after a really bad break up? How do you get a timid lover to make a move already? Could your partner's masturbatory habits make it hard for him to climax other ways? Emily and Anderson offer guidance on these love and sex issues, and also address the age-old question "Can men and women really just be friends?" Get the answer to this and more in this week's podcast…
Click Here to subscribe to our weekly newsletter.
Special discounts for listeners of Sex With Emily:
Enhance your oral sex experience and become the dessert with JO's flavored Gelato lubricants…
Use coupon code Emily for 15% off at Good Vibrations and coupon code EMILY for 20% off at Sportsheets.com
Tighten and tone your pelvic floor for stronger orgasms with the Intensity by Pour Moi — My Kegel Camp app will help you stay on track!
Increase your stamina with the #1 selling sex toy for men, Fleshlight or check out the only FDA-approved delay spray Promescent to make love longer…
Explore the tantalizing world of prostate pleasure with the Black Pearl from Vibratex OR revisit an old classic, the Cadillac of all vibrators, the Magic Wand Original.