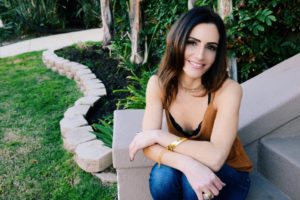 Breasts: They're beautiful, mesmerizing, and come in all kinds of wonderful shapes and sizes. Although it seems like men are obsessed with them, you'd be surprised how many completely ignore their existence when it comes to getting it on. On today's show, Emily is doling out some hot boob tips and facts to make sure they're never forgotten again, along with giving her insight on some of your most titillating sex and relationship inquiries!
Wondering how to make HIS orgasms more explosive? How do you take hand jobs out of the equation when you're not a fan? What's the best way to introduce lube to a current partner? Emily hits all of these subjects, and reveals the biggest turn ons and turn offs for single men and women. Want to know how to really get a potential partner's juices flowing? Tune in to find out!
Click Here to subscribe to our weekly newsletter.
Special discounts for listeners of Sex With Emily:
Enhance your oral sex experience and become the dessert with JO's flavored Gelato lubricants…
Use coupon code Emily for 15% off at Good Vibrations and coupon code EMILY for 20% off at Sportsheets.com
Tighten and tone your pelvic floor for stronger orgasms with the Intensity by Pour Moi — My Kegel Camp app will help you stay on track!
Increase your stamina with the #1 selling sex toy for men, Fleshlight or check out the only FDA-approved delay spray Promescent to make love longer…
Explore the tantalizing world of prostate pleasure with the Black Pearl from Vibratex OR revisit an old classic, the Cadillac of all vibrators, the Magic Wand Original.