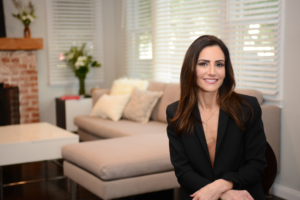 Dating apps; so many people use them, yet the stigma still remains. The hook-up culture linked to the world of swiping leaves some feeling defeated or desperate, but single people in search of love or company keep coming back! There has to be some success…right? On today's show, Emily is diving deep into why we bother with online dating, as well as answering some of your most perplexing sex questions!
How do you dominate your partner in bed? What can you do when your partner has a fear of semen? How do you get your man to stop asking you that cringing "did you cum" question? Emily gives her expert advice on these coital conundrums and more. Plus, she reveals some surprising stats on dating apps that might just make you reconsider their unsavory reputation. Listen in!
Click Here to subscribe to our weekly newsletter.
Special discounts for listeners of Sex With Emily:
Enhance your oral sex experience and become the dessert with JO's flavored Gelato lubricants…
Use coupon code Emily for 15% off at Good Vibrations and coupon code EMILY for 20% off at Sportsheets.com
Tighten and tone your pelvic floor for stronger orgasms with the Intensity by Pour Moi — My Kegel Camp app will help you stay on track!
Increase your stamina with the #1 selling sex toy for men, Fleshlight or check out the only FDA-approved delay spray Promescent to make love longer…
Explore the tantalizing world of prostate pleasure with the Black Pearl from Vibratex OR revisit an old classic, the Cadillac of all vibrators, the Magic Wand Original.