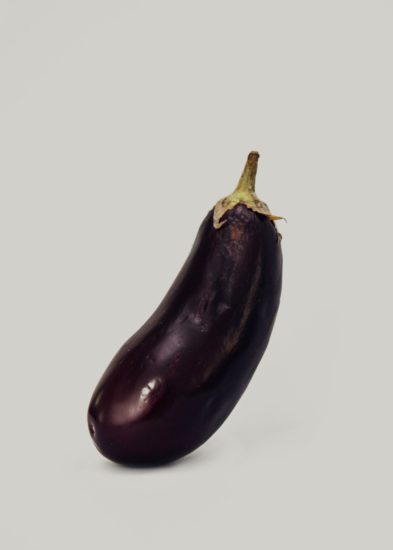 Female anatomy is notorious for being complicated. Which, to be fair…it is.
But that doesn't necessarily mean the guys have it so easy either. A penis is also a complex part of anatomy!
Whether you've realized it or not – there's a fine art to pleasing the penis as well.
So to help crack the code of how they really work, here's a mix of our favorite blogs and podcasts to kick off your path to penis proficiency:
BLOGS
AIN'T NO SCHLONG & DANCE: A GUIDE TO THE MALE MEMBER
If we want to know how to please the penis, we first have to know our way around it! Which is why we put together the handy little travelogue, Ain't No Schlong & Dance: A Guide To The Male Member.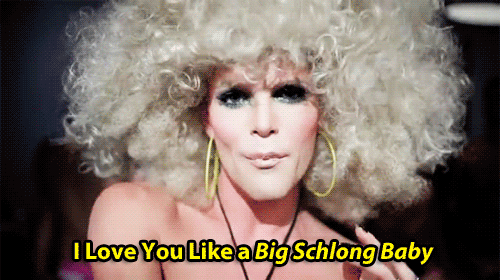 Detailing all the right parts from tip to taint, this blog is an alluring anatomical journey through the intricate organ. It covers the where, how and why of each section in sexy detail. Plus it offers countless other fun facts. Just one study sesh of this blog and you're on the way to becoming a sage of the schlong.
DOES PENIS SIZE REALLY MATTER?
Whenever talking penises, size always has a way of entering the conversation. Every with a penis wants to know how "normal" or not they are. So we had to get to the bottom of how important it truly is when it comes to a relationship. Which led to the blog Does Penis Size Really Matter?
From breaking down the meaning of "size" and history of the obsession, to what actually counts for most partners out there, we cover it all in this PSA to penis owners. And as you can imagine there's a lot more to it than what meets the eye! So it's time to settle once and for all what type of peen reigns supreme…if any!
ENTHUSIASTIC BLOWJOB TIPS FOR BETTER HEAD
Since the dawn of time, giving good head has been a cornerstone of grade-A sex. With so many ways to do it, it's also something you can totally make your own. This is great and all…except when you don't even know where to start.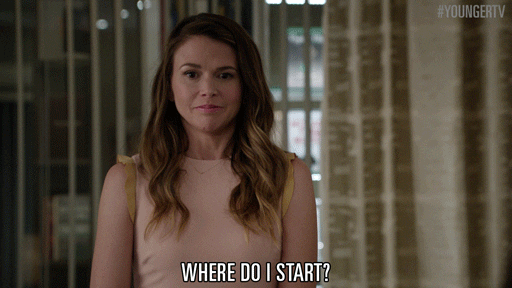 So to help out the team, we compiled a few of our top tips in the blog Enthusiastic Blowjob Tips For Better Head. Because regardless if you're looking to it as sexy foreplay or the main event, there's a slew of tricks, tools and products that can help you optimize the act for any hard-on at hand.
5 TIPS FOR LASTING LONGER IN BED
If there's one thing we've known since 1988, it's that every rose definitely has its thorn. And for all the penises out there, that thorn is also known as the orgasm gap. But for as tricky as it is to maneuver men only needing an average of five minutes to climax versus women who need about eighteen, there is hope yet! Between products, techniques and sometimes just a mindset, there's a variety of ways to help combat the struggle of lasting "long enough". So it only made sense that we cover some of the best ones in the blog 5 Tips For Lasting Longer In Bed.
PODCASTS
POWER TO THE PENIS! WITH DR. EDWARD KARPMAN
And speaking of those thorns, erectile issues are another one of the most common challenges that penis owners face. But when you start to believe that there's nothing that can be done about it, think again! Joining Emily on the podcast episode Power To The Penis! With Dr. Edward Karpman is the board-certified urologist himself.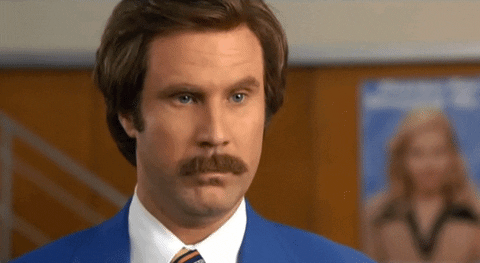 The pair dive head-first into the topic of sexual dysfunction, and explore how to navigate the common journey of ED. They also discus some of the top scientific solutions that have been refined over the years. This podcast sheds light on the best penis practices to guarantee a long and happy sex life – no matter what obstacles you hit along the way.
HOW TO BE A PENIS GENIUS WITH DR. SADIE ALLISON
Double the sexperts, double the fun – on the podcast episode How to Be a Penis Genius, Emily reunites with long-time friend and sex educator/author Dr. Sadie Allison to unveil the hottest secrets about pleasing the male member. Starting with the fact that there's a lot more than just one way to touch it.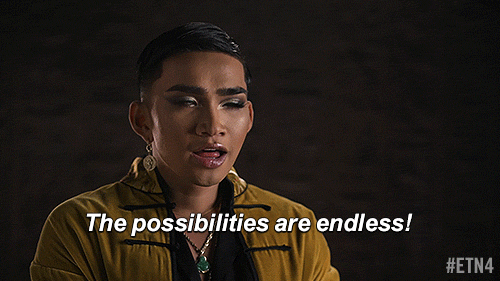 With six thrilling sex-help books under her belt, Dr. Sadie explains why the penis is so often misunderstood. Basic moves can actually make a world of difference for BJs. The dynamic duo highlight the lost art of the hand job, the surprising things men crave between the sheets and so much more. Their decades of expertise culminate to make this podcast one you most definitely won't want to miss.
MALE CALL MASH-UP
As always, it's great to hear from the experts, although that many times can lead to even more questions. Which is why Emily dedicated an entire Male Call Mash-Up show to answering your greatest penis-related queries.
Whether it's how to deal with sex drives that change with getting older or manage performance anxiety that strikes in the middle of the sexy act, she totally has you covered with tons of helpful hints. And even with the little things like how to find the perfect condom, dabble with prostate play and exercise good penis etiquette in the ongoing spit versus swallow debate, you better believe that in classic SWE fashion, no sexy stone is left unturned.
IF THERE'S ONE THING TO REMEMBER…
It's that confidence is key. Regardless if we're talking about owning your size or giving good head, doing so with authority and enjoyment are the lesser known secrets to unlocking next-level pleasure potential. But along with that confidence also comes realizing that no one is born with pre-programmed knowledge of what to do, so it's a fact that trial and error is a major piece of the penis puzzle, too.
As with everything regarding sex, time, communication and practice come with the territory; so it's important to be open with your partner and talk about all the things that work just as much as what doesn't.
No matter if you have a penis, vulva or anything in between, everyone has a preference of what feels good. So if you tag-team the effort of figuring it out rather than just hoping for the best, it makes for a far more fulfilling, fun and spark-filled experience.
---
Alex Anderson is an LA-based lifestyle designer proactively raging against the cultural grain. By day she works in television production, and by night enjoys writing, sewing and seeking guidance from the stars. She also finally has an all black kitty named "Cher." You can follow her alt-lifestyle blog MSFT Living and on Instagram!