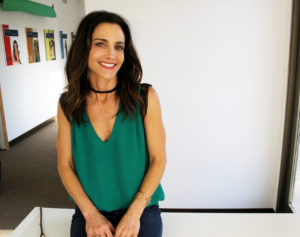 One thing that sex, love and dating have in common is doubt. We're all wondering if we're doing it right, or how we can make it better. On today's show, Emily is back on the hotline, taking your calls to help you go from confused to confident. Her insight brings sanity to your most complex questions.
Are you feeling guilty about your sneaky masturbating habits? How do you change up cowgirl position to make sexy AND comfortable? How do you know you're ready to get back into dating after a divorce? Are mental health hurdles holding you back from finding something meaningful? Emily helps callers with these issues and more, plus she gives you tips to prioritize sex when sleep seems to have taken over the bedroom entirely. This is a show you won't want to hit snooze on!
Click Here to subscribe to our weekly newsletter.
Special discounts for listeners of Sex With Emily:
Enhance your oral sex experience and become the dessert with JO's flavored Gelato lubricants…
Use coupon code Emily for 15% off at Good Vibrations and coupon code EMILY for 20% off at Sportsheets.com
Tighten and tone your pelvic floor for stronger orgasms with the Intensity by Pour Moi — My Kegel Camp app will help you stay on track!
Increase your stamina with the #1 selling sex toy for men, Fleshlight or check out the only FDA-approved delay spray Promescent to make love longer…
Explore the tantalizing world of prostate pleasure with the Black Pearl from Vibratex OR revisit an old classic, the Cadillac of all vibrators, the Magic Wand Original.