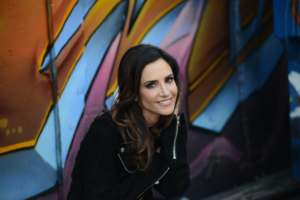 Pat yourselves on the backs, lovers; so many of you are kicking your bad habits to the curb and making better choices for a better sex life! On today's Quickie, Emily shares even more of the Spring Cleaning responses she loved so much, and (drum roll, please!) reveals the contest winner! Who's adding a Magic Wand to their sex toy collection? Find out!
Whether you're trying to keep stress from ruining your sex life, breaking the bad habit of faking orgasms or you just want to spend more time in between your wife's legs, this Quickie was created with you in mind! Emily gives her insight on these Spring Cleaning promises and more. Tune in and get inspired!
Click Here to subscribe to our weekly newsletter.
Special discounts for listeners of Sex With Emily:
Enhance your oral sex experience and become the dessert with JO's flavored Gelato lubricants…
Use coupon code Emily for 15% off at Good Vibrations and coupon code EMILY for 20% off at Sportsheets.com
Tighten and tone your pelvic floor for stronger orgasms with the Intensity by Pour Moi — My Kegel Camp app will help you stay on track!
Increase your stamina with the #1 selling sex toy for men, Fleshlight or check out the only FDA-approved delay spray Promescent to make love longer…
Explore the tantalizing world of prostate pleasure with the Black Pearl from Vibratex OR revisit an old classic, the Cadillac of all vibrators, the Magic Wand Original.