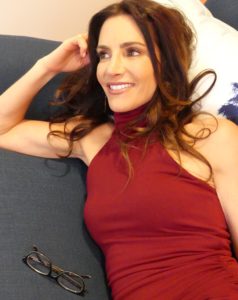 We here at Sex With Emily are noticing a trend: you love to talk about threesomes and swinging! We fully support an adventurous sex life, but there are some dos and don'ts to the ins and outs of bringing a stranger into the mix. On today's show, Emily is joined by show-favorite, Menace, and the two are setting the record straight on all things sex, dating, and masturbation by answering your emails and taking your calls!
How do you find a third for your threesome when you live in a small town? Are you ready for anal, but don't know how to get started? Do you really need to disclose if your penis is uncut? Emily and Menace shed light on these quandaries and more. Plus, they reveal eight bold-faced lies about sex you really need to stop listening to. You may think you know, but you'll have to tune in and find out!
For more information on the topics discussed on today's show, check out these links!
ASK EMILY- "HOW DO WE FIND SOMEONE FOR A THREESOME?"
CONFESSIONS OF A UNICORN AND A UNICORN HUNTER
SENDING OFF ANAL SEX MONTH WITH A BANG!
BACK DOOR BASICS
ADVENTURES IN FORESKIN
MAY THE FORESKIN BE WITH YOU
Click Here to subscribe to our weekly newsletter.
Special discounts for listeners of Sex With Emily:
Enhance your oral sex experience and become the dessert with JO's flavored Gelato lubricants…
Use coupon code Emily for 15% off at Good Vibrations and coupon code EMILY for 20% off at Sportsheets.com
Tighten and tone your pelvic floor for stronger orgasms with the Intensity by Pour Moi—My Kegel Camp app will help you stay on track!
Increase your stamina with the #1 selling sex toy for men, Fleshlight.
Explore the tantalizing world of prostate pleasure with the Black Pearl from Vibratex OR revisit an old classic, the Cadillac of all vibrators, the Magic Wand Original.